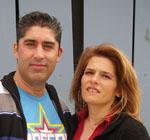 Our mission at Vascom, Cabos e Termómetros lda, is to be dedicated to providing our customers with world class assembly, services and products.
This means that from inicial contact through product delivery, our team will work with you to provide the outstanding quality and service you need to get your product to market on time and on budget.
The Portuguese Economy – In a world of outsourcing and continuous cost reductions for the purpose of enormous profits, we are committed to quality. We strongly support the Portuguese economy and we believe that it is time to bring back the manufacturing industry. Quality is Portugal.

Excellence – We are commited to world-class customer service and quality as well excel for mutual success of our clients, employees and partners. Our professionals are customer driven and continually add value to our services whenever it benefits our customers. We are committed to work toward continuous improvement in everything we do.

Honesty and integrity – Our business is based on long-term relationships that require utmost trust. We require honesty and integrity in everything we do. We are accountable to our customers, supplier and fellow employees. We do what we say we are going to do.

Innovation – We always think outside the box to provide the best solutions for our customers. Our best solutions often evolve from discussions across different functional areas and with our strategic partners.

Teamwork – We realize that every employee is integral to the success of the company and we strive to promote teamwork across functional areas for the benefit of our customers and ours. We value our relationships with our strategic partners and recognize their importance in delivering solutions that benefits our customers.